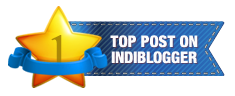 I love long drives. Drives that lead to nowhere.
The time of the day does not matter to me, be it at sunset when the setting sun casts reflections on the greenery around me creating a magic aura, or early morning drives down the quiet suburbs, before the chaos of the day life takes over, or the night drives when the roads are all mine..the windows rolled down letting the gentle songs of the wind lull my senses..the city lights enveloping me in a whirlwind of color. And yes, let us not forget the drives in the rains..the sight of the city looking fresh, or the wet green countryside and the stops at the small roadside tea stalls.
For me it is not about the destination, it is about the journey, just an aimless drive to enjoy the beauty of the world around me and be at peace..just my drive, my music, my thoughts and a contented smile on my face.
I love long drives. Do you ?
© Renu Vyas. All Rights Reserved