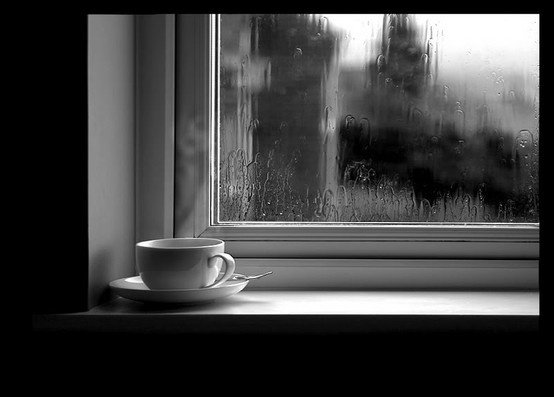 It is raining in Pune today. A much needed relief after the hot spell we have had.
I have always loved rains. I know a lot of people who say they feel depressed when it rains. The grey clouds seem drab to them but to me they add an element of mystery. I absolutely love it when it rains. For me, rain means rainbows, long drives on deserted roads away from the chaos of the city, paper boats and the laughter on children's faces as they jump and splash around in the puddles. It means hot "Pakoras" and some ginger tea as I sit by the window watching the water run down the window panes.
I love the sound it makes.. the constant rhythm that is regular only in its randomness fascinates me. After a while you cease to notice the noise that surrounds you and realize that rain has its own kind of silence, the kind where you can get lost in your own thoughts..the silence that invites your imagination to wander to all those places.. there is a privacy in rain..one just has to connect with it to feel it.
I love being out in the rain too. That soft satin touch on my skin invigorates me and I love the way it envelops me in itself, washing away the negativity and debris of daily life. The world seems so much more cleaner after the rain. The colours become more vibrant and alive, the landscapes get that surreal quality that is so appealing and the heavenly smell of wet earth.
For a person like me, who appreciates the beauty of nature, and all the blessings that comes with it..rain is life in all its varied forms. It is sheer poetry and the nostalgia of all that was or could have been.
I know it may sound weird to some but I love thunderstorms too. They give me this euphoric emotional release. They make me feel alive.
Yes, I love rains.